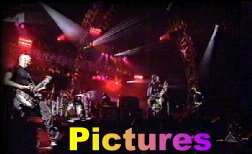 Here you can find my collection of SA pictures from various gigs around the world.
You'll need a Java enabled web browser to run the viewer applet (sorry!)
Click a picture below to see more. I hope you enjoy them :)

If you're stuck on how to view the pictures, click here for some help.

I did spend a lot of time scanning the majority of the pictures here, so if you want to use
them elsewhere, please ask. I'm more than likely to say yes anyway :)

Maintained by Kelvin Phillips. Page last updated on 30.10.97
(c) 1996,1997 K.Phillips. All rights reserved.